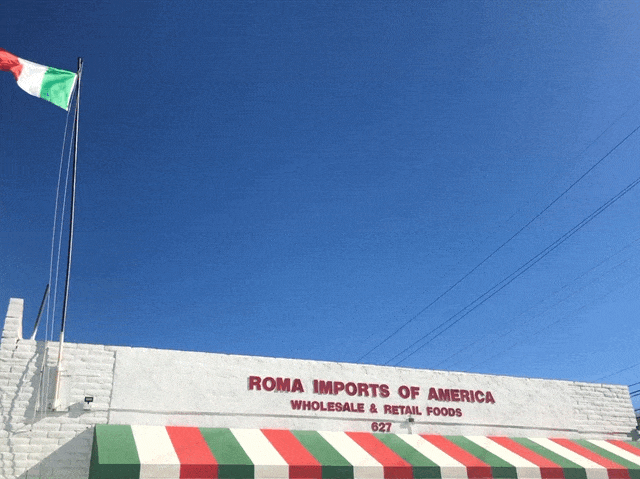 Roma Imports stands alone, and not just figuratively. It has been standing alone since 1984 in a corner of Barrio San Antonio amid other tucked away and dusty commercial and corporate enterprises. It is not too difficult to find, although one would never just be driving by it. This is a true destination. The current owner Lilian Spieth has steered this lone gourmet-ship since 1999, and she still has her hand firmly on the tiller.
Why should you travel this valley and go so out of your way to visit? For the very reason that it is a desert miracle. To have this Italian kitchen and import store here in our Sonoran desert is nothing short of extraordinary.
In 1998 I was driving to the far east side on the regular for what I thought was the best east coast Italian food in town. So good and so simple. I couldn't get enough of their aglio e olio with rapini or the amaretto cheesecake. This old joint will go unnamed, as it was there I learned the secret of the homemade ravioli and sausage at Tucson's favorite Italian restaurants. Perhaps not all, but most of them, got it all at Roma Imports.
I mean, they weren't lying. It is ALL homemade. They just didn't make it themselves. Today it is different. More fancy pants restaurants are making their own pasta, cheese, and sausage but I bet there are as many restaurants now as then that feature the homemade goods of Roma.
I was jumpingly excited way back when I first went into Roma Imports. This pre-cell phone era assured I was driving in circles for a while. Mamma mia, I am still so excited at each and every visit. The list is loooong of what you can procure.
Beyond their extensive house-made appetizers, desserts, pizzas, sauces, entrees, and sausage, they also have an abundance of deli items & imports – antipasti, oils, vinegar, and a copious array of other shelf treats.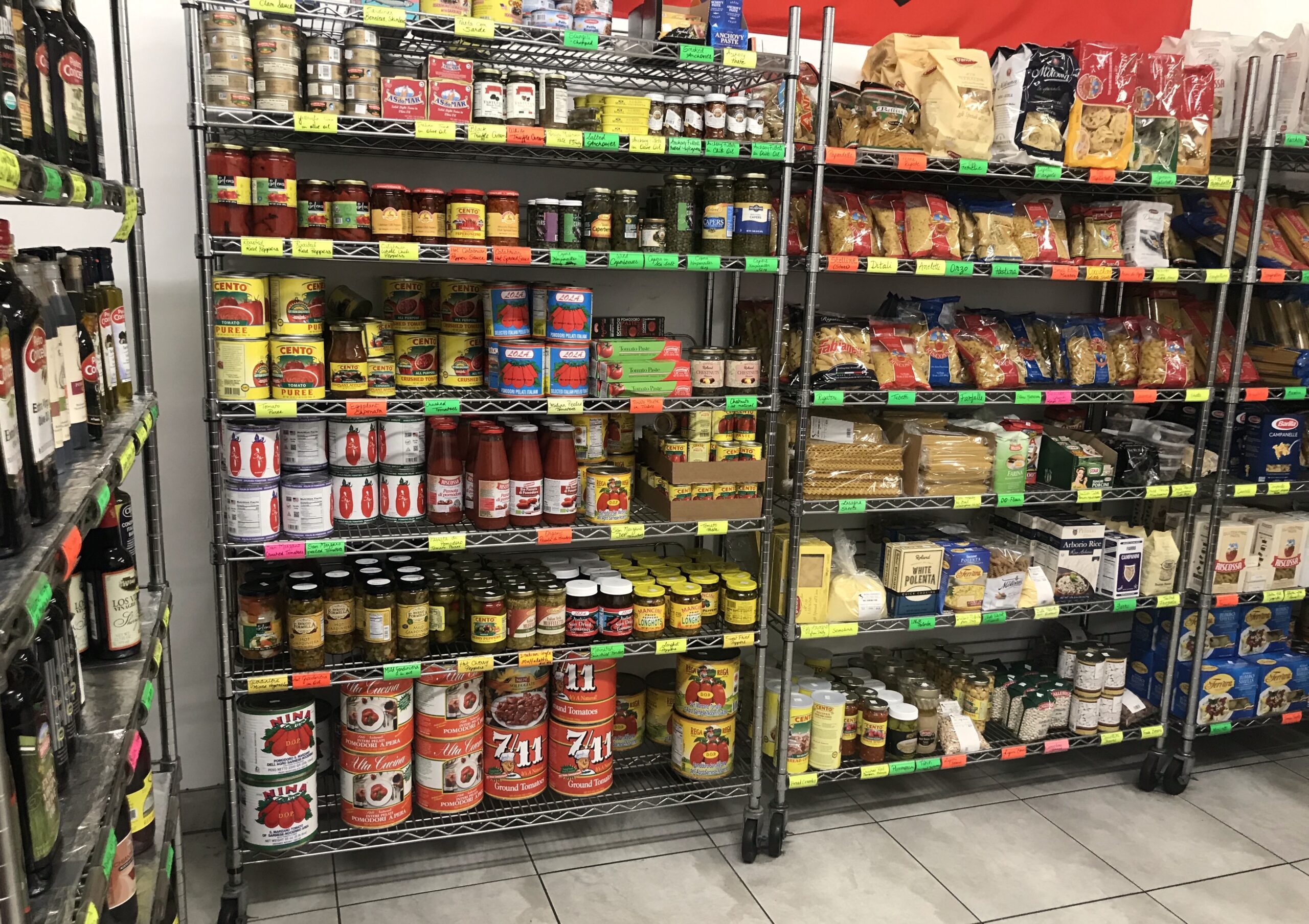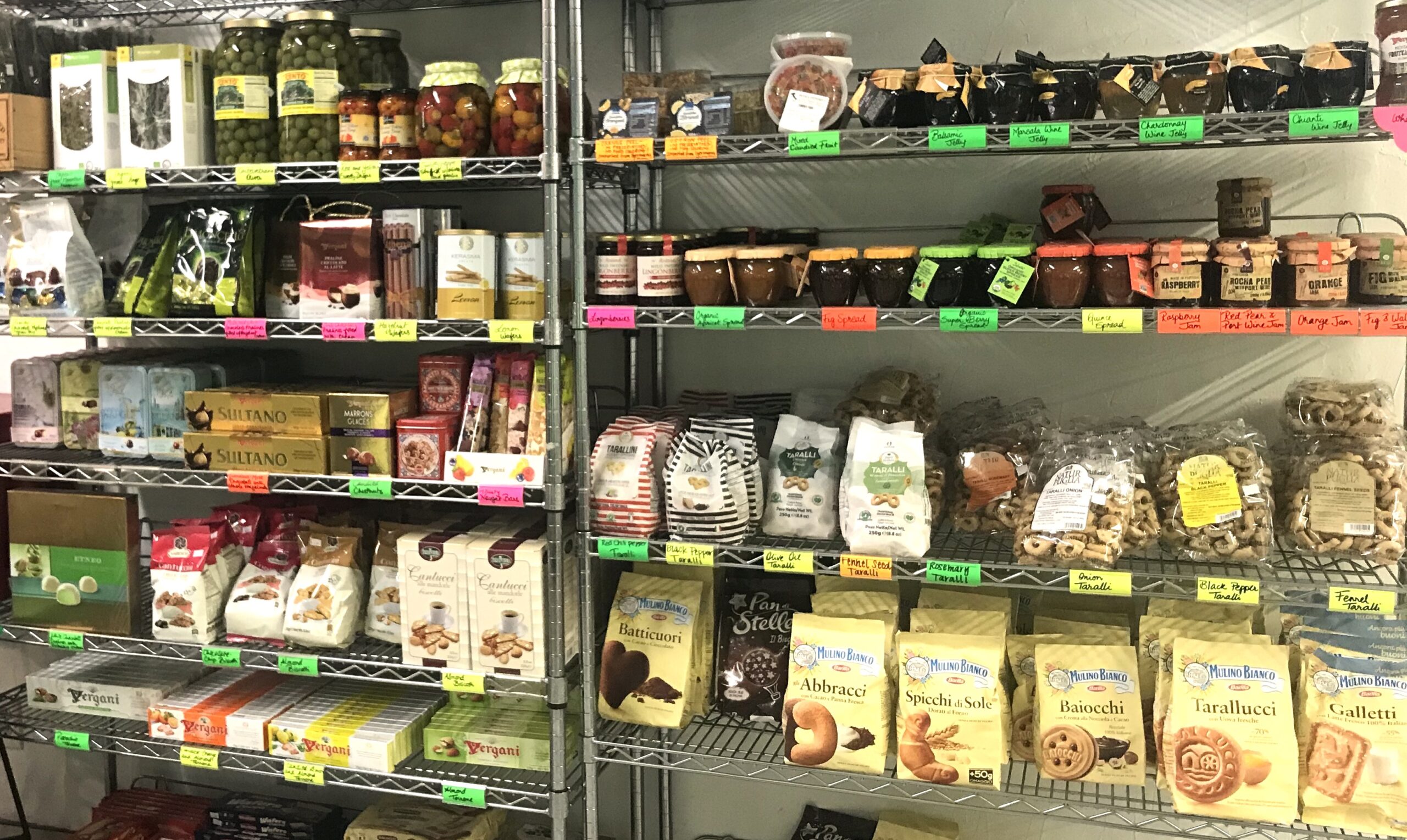 Their frozen homemade to go section boasts 8 different lasagnas, 15 stuffed ravioli and pasta, 35 Italian and international entrees (solo and family-sized), did I mention the sauces?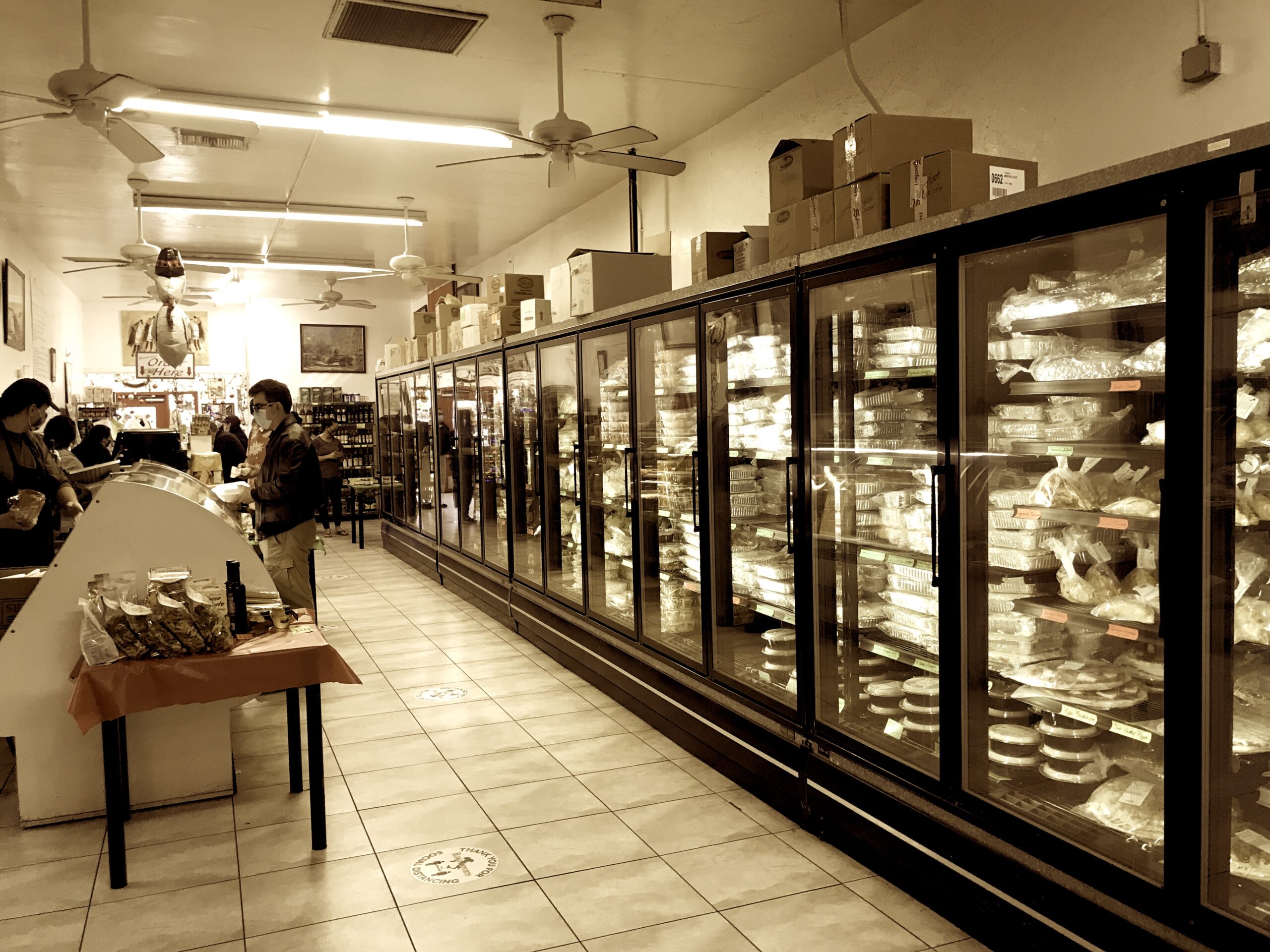 Alongside all of this, they have an entire restaurant menu featuring (currently no dine-in during the pandemic) soups, sandwiches, salads, pasta, and desserts. They also do catering.
Yes, Lilian is often tired. This business is hard even pre-pandemic. Plate spinning and cats in a sack analogy aside, she is pushing through. Every time I go she is there, keeping an eye on the kitchen, the front of house, the warehouse, and the accounts. Now she is also having to monitor guest mask wearing and customer volume inside the space. She and her staff are not alone in needing our support, but when you visit you are assuredly not doing anyone any favors.
There is not one other place in Tucson like Roma Imports. With a bevy of frozen offerings, old school comfort food done right, and a consistently genial and well trained staff – it is a pandemic shoe in.
Do yourself a favor and visit Roma Imports of America to stock up your larder and icebox. They are a part of our fabric. They are a woman owned business. They are Tucson.
You can find Roma Imports at 627 S. Vine Tucson, AZ 85719