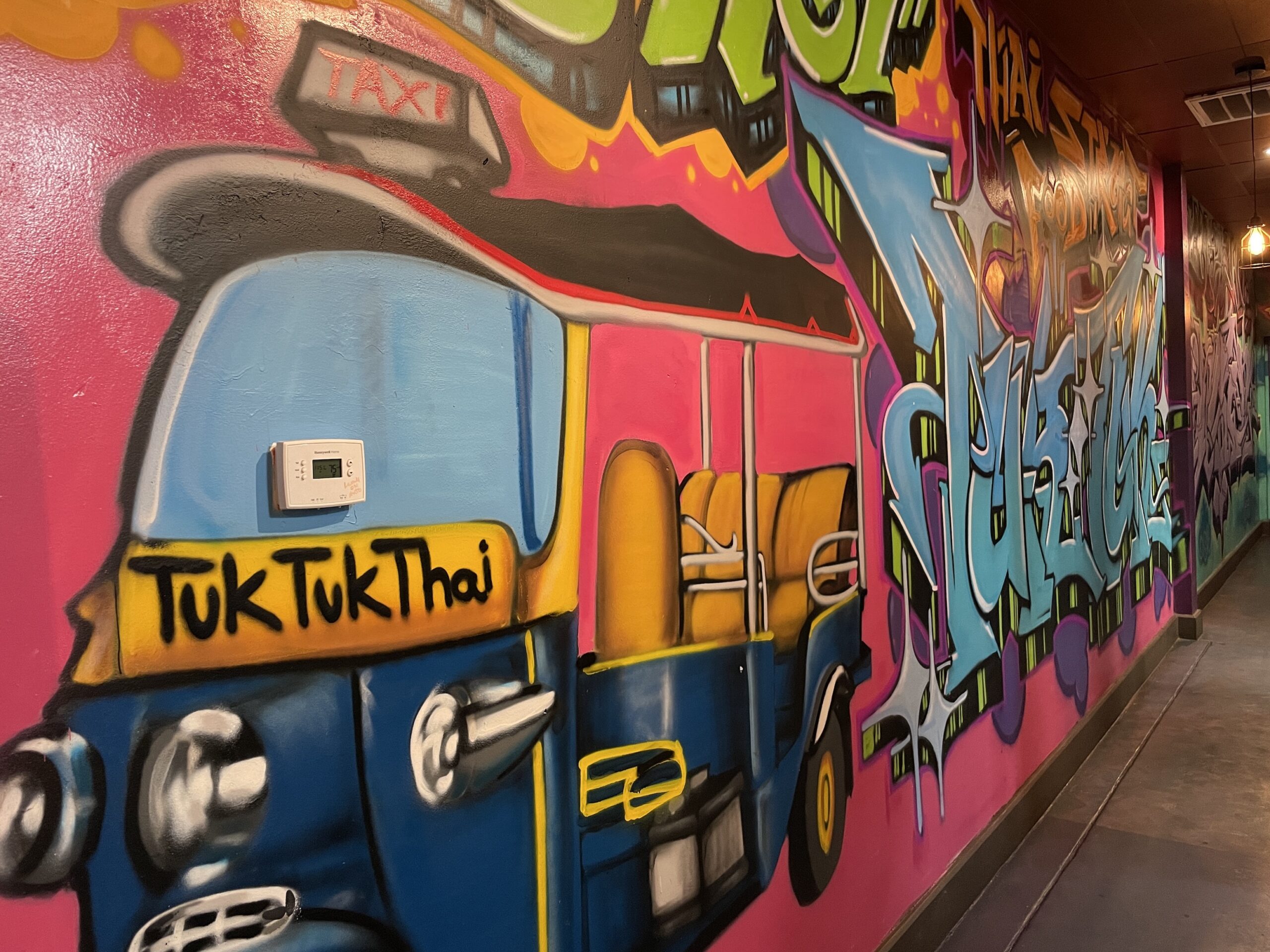 Not every note is a love note.  Some are grocery lists.  Some are to-do lists for oneself or for another. Some just let you know the dishes are clean.
I love the love notes. "I packed you an extra cookie"  "Fed the dogs, see you later for wine."  "You are my heart, you are my liver."
For sure love notes seem unequaled, but there are also notes of promise.
"Do you like me? (Please check yes or no)."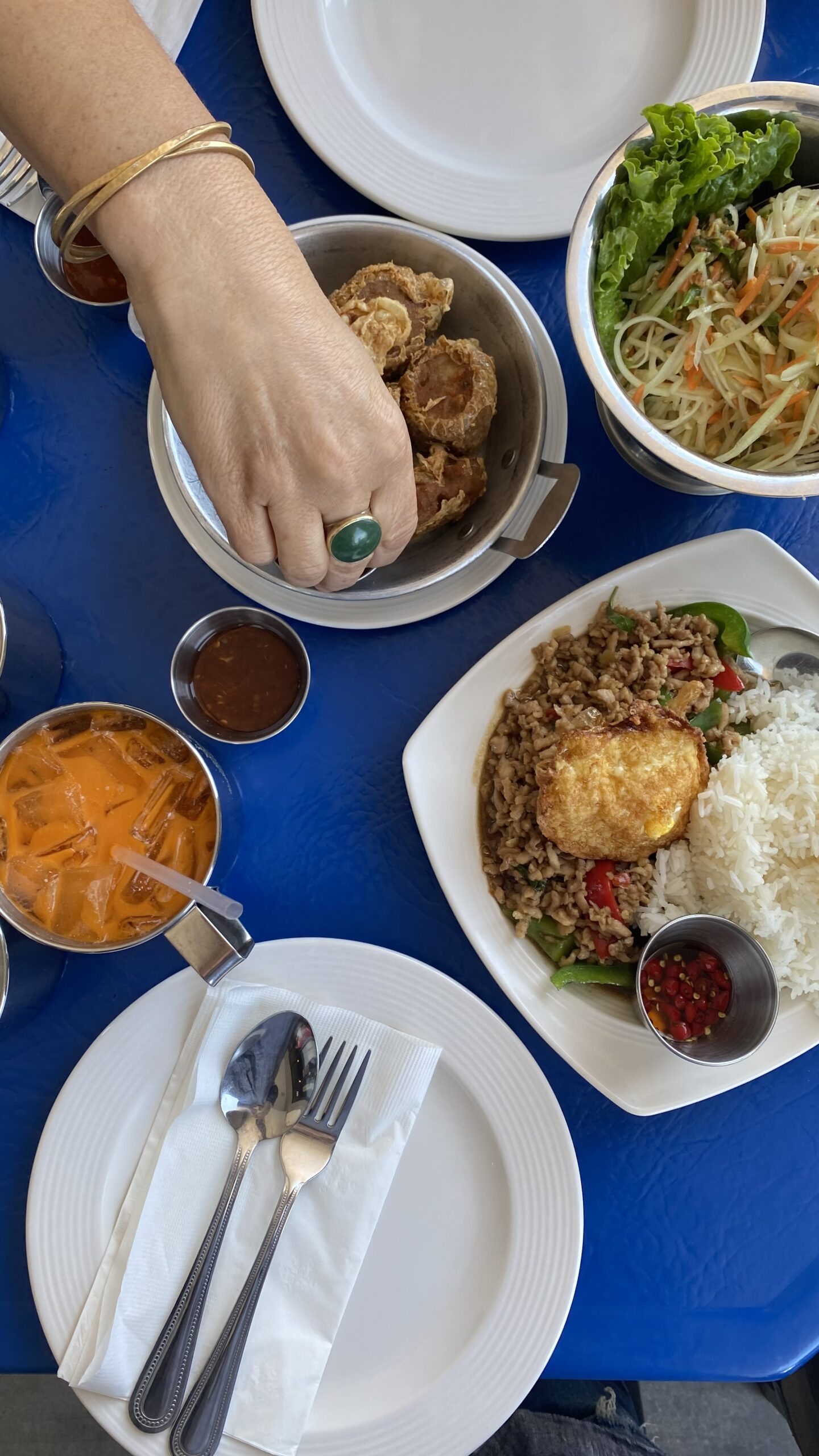 I went to Tuk Tuk Thai upon the recommendation of some good friends.  I sat outside waiting for my lunch date while sipping on my bottomless Thai iced tea and settled down to take in my surroundings. My first reaction to the music was that it was a weird choice for a Thai restaurant to be playing. When I really caught what I was listening to I settled in a bit more, and tuned into the Smiths song Sheila Take A Bow.  The end of chorus hook "Come out and find the one that you love and who loves you."  is most assuredly a 90's new wave note of promise.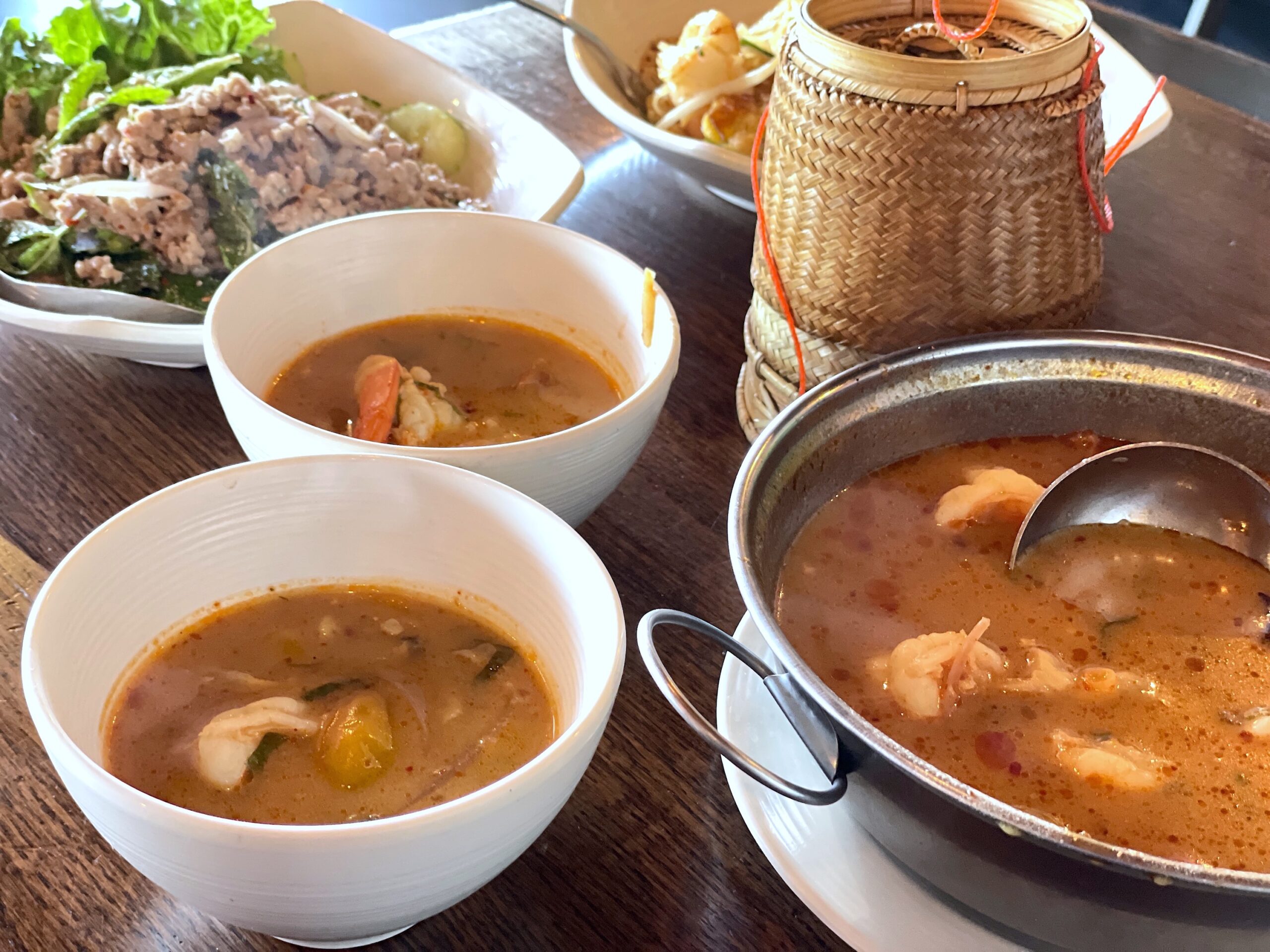 I crave Asian food pretty much all the time.  As the heat comes on here in the ole Pueblo, I want it even more.  Tuk Tuk Thai is surely crave worthy.  I have only been twice and already I'm dreaming of the Tom Yum Goong.  This soup was chock full of chunky oyster mushroom and shrimp.  The markrut lime leaves ping off of the savory shrimp paste and milky broth.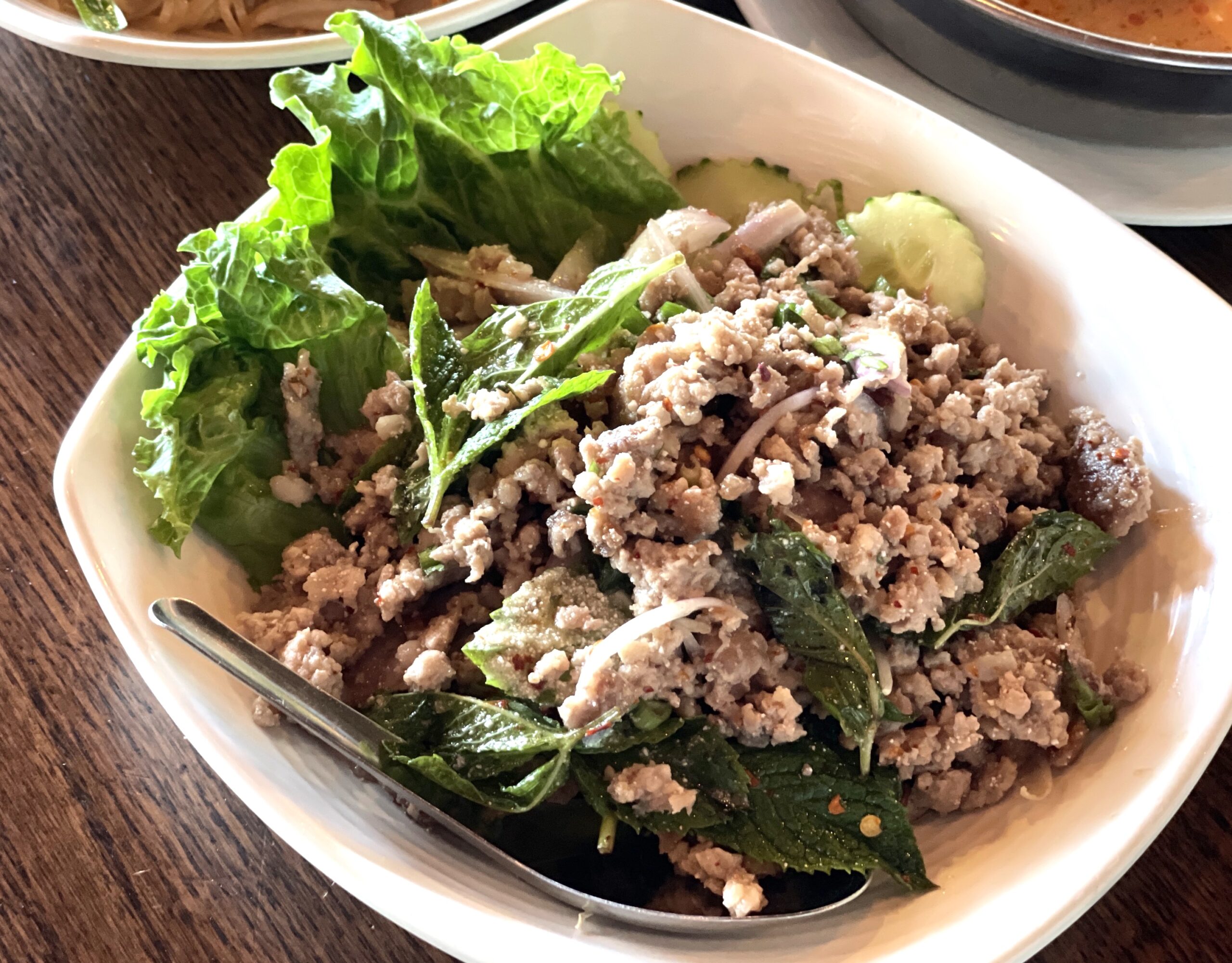 At Tuk Tuk, everything I had was really balanced.  Have the Larb! This classic minced pork shallot and mint dish was subtly spicy and super lime bright.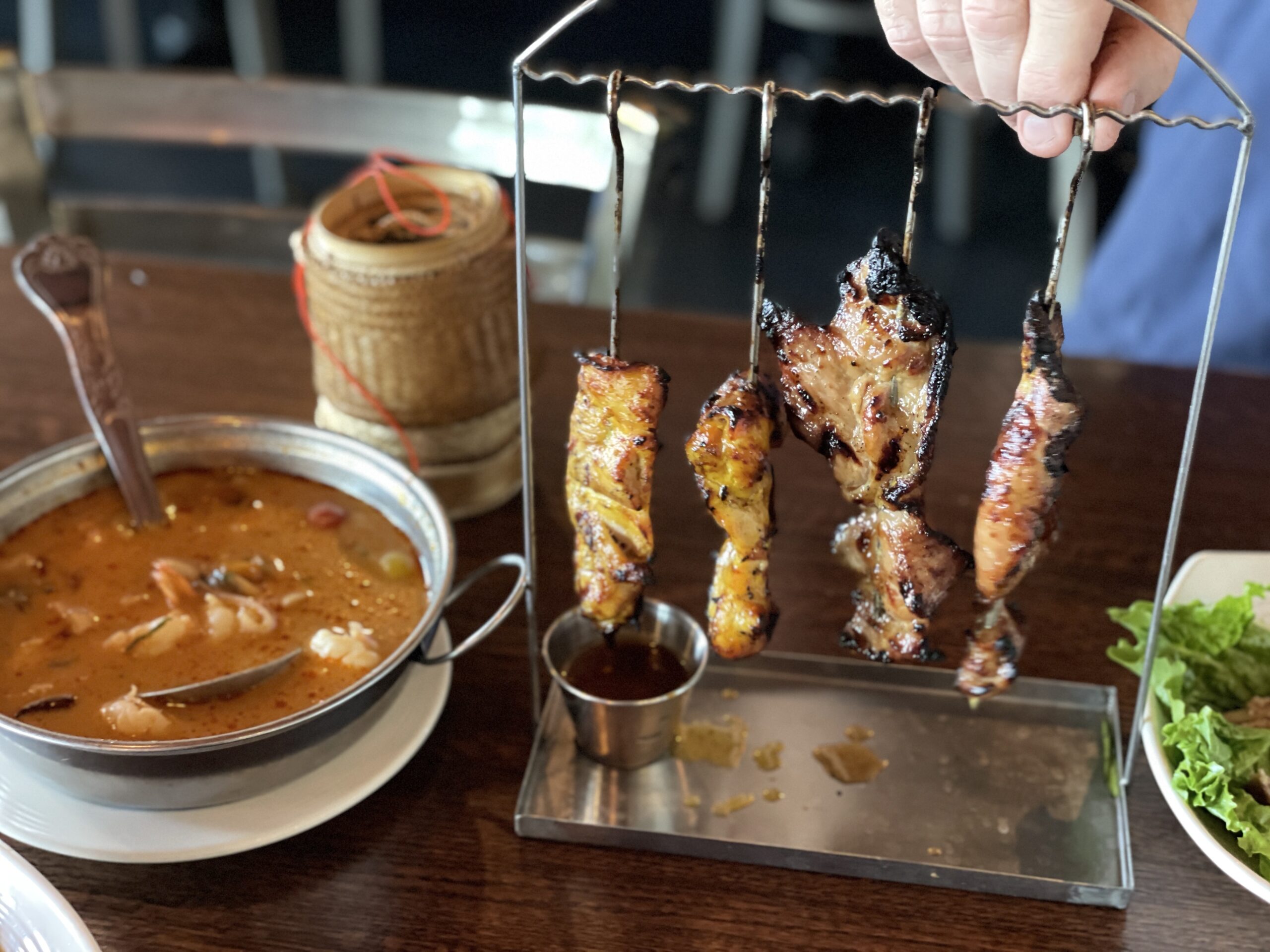 The two times I went the servers were attentive, helpful, and really friendly.  One of the wonderful suggestions they made was the Ping.  One can choose chicken or pork.  We tried a combo and thought they were delicious, but the charred pork really sang with the tamarind chili sauce.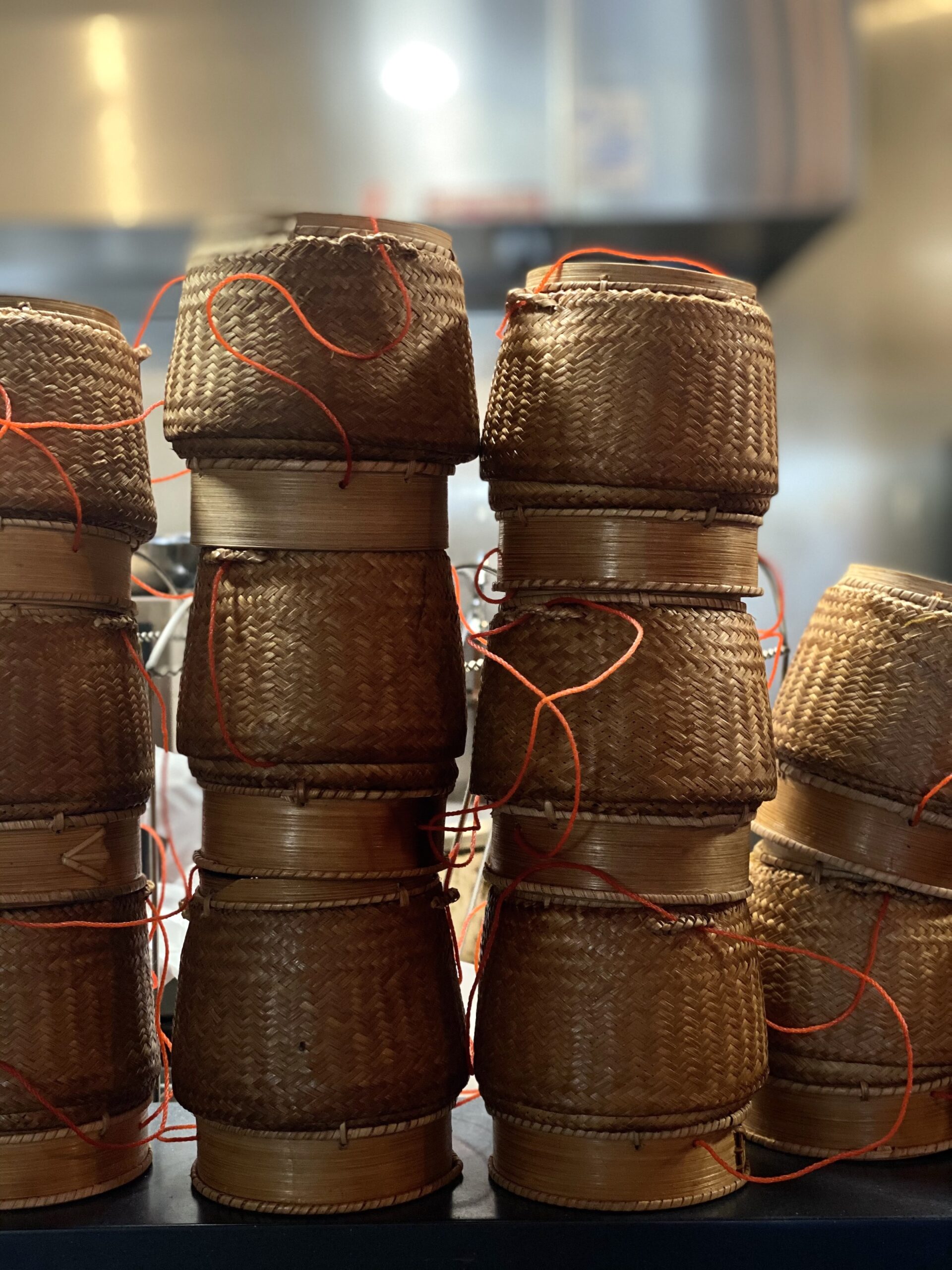 The Chef is Noy Sayso and her food is delicious.  She and her husband Bud opened a second location in Oro Valley just recently!  Also, I know Girl Power WHATEVER, but when I was there last all the chefs in the kitchen were women! I shouldn't be so excited but that is still an uncommon sight these days in Tucson.
I admire the strength it took to not only persevere through this last year but to actually thrive and open a second location.
This is a love letter, but the promise note came from Tuk Tuk Thai street food.
Do yourself a favor and visit Tuk Tuk Thai. They are a part of our fabric. They are a family owned business. They are Tucson.
You can find Tuk Tuk at 2990 N Campbell Avenue Suite 130 and at 12125 N Oracle Rd Unit 169