Our time here on earth, at least for me, is marked by meals.  Meals with family. Meals with  friends. Meals with a beloved.  Meals alone.  There is pleasure in each of these dining experiences.  The ritual of each is similar as each share the simple joys of smell, anticipation, taste. There are times in our lives, when this ritual may be all we have or close to it.  When this joy and pleasure, this privilege of choice, becomes our sole comfort.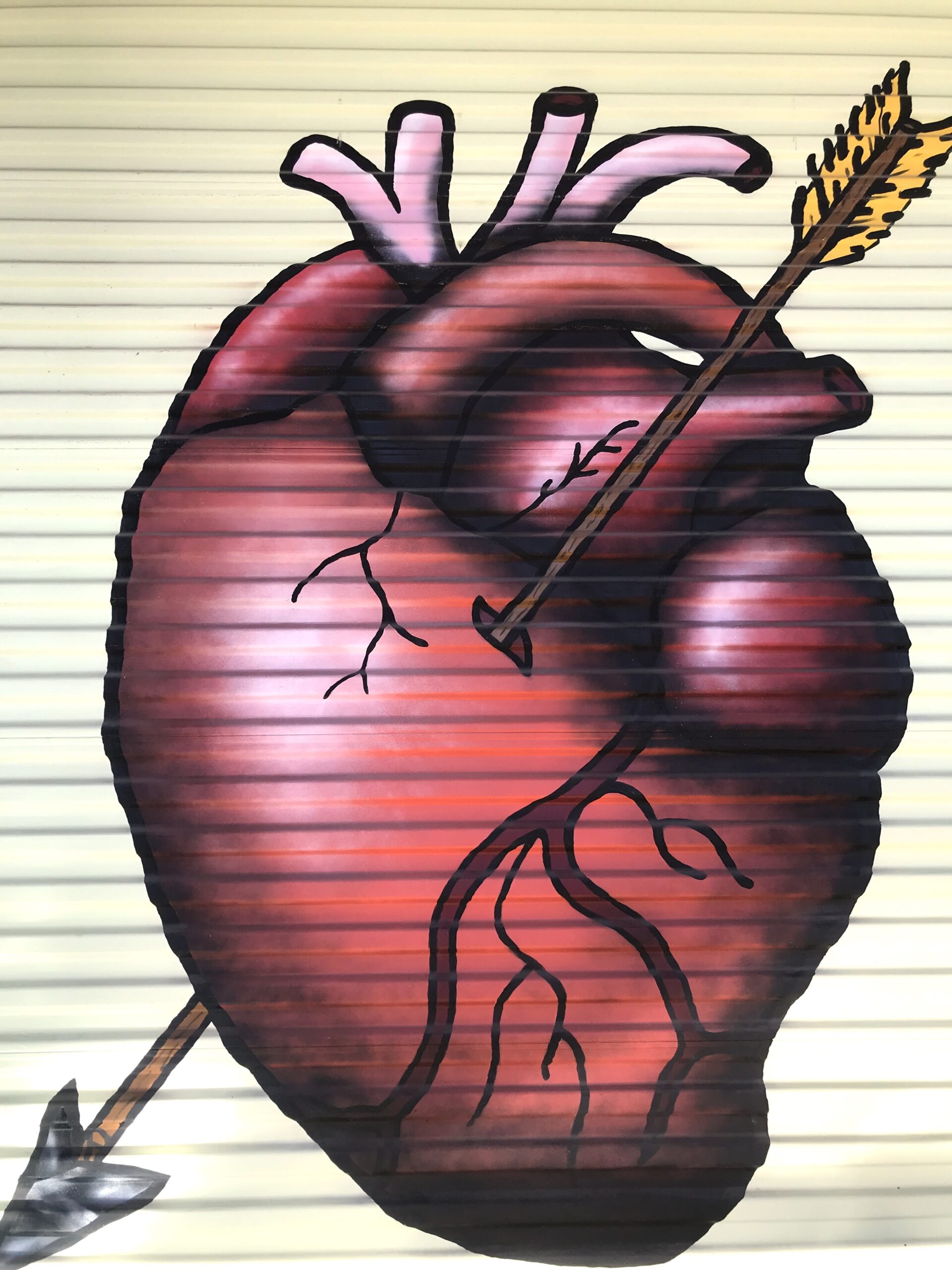 I have been there in my life.  I have also been witness to it, at the end of life with loved ones.  And then, I have watched as even that, slips away and desire becomes the lack of desire.  It is this that makes a restaurant that brims with the joy of life, a priceless  thing.
La Chaiteria celebrates bounty one plate at a time.  Each offering bursts with so much color and freshness and love.  When I enter  1002 W Congress Street to order, I am always greeted with heart and made to feel truly welcome.  Chaiteria celebrates life and the fuel of life.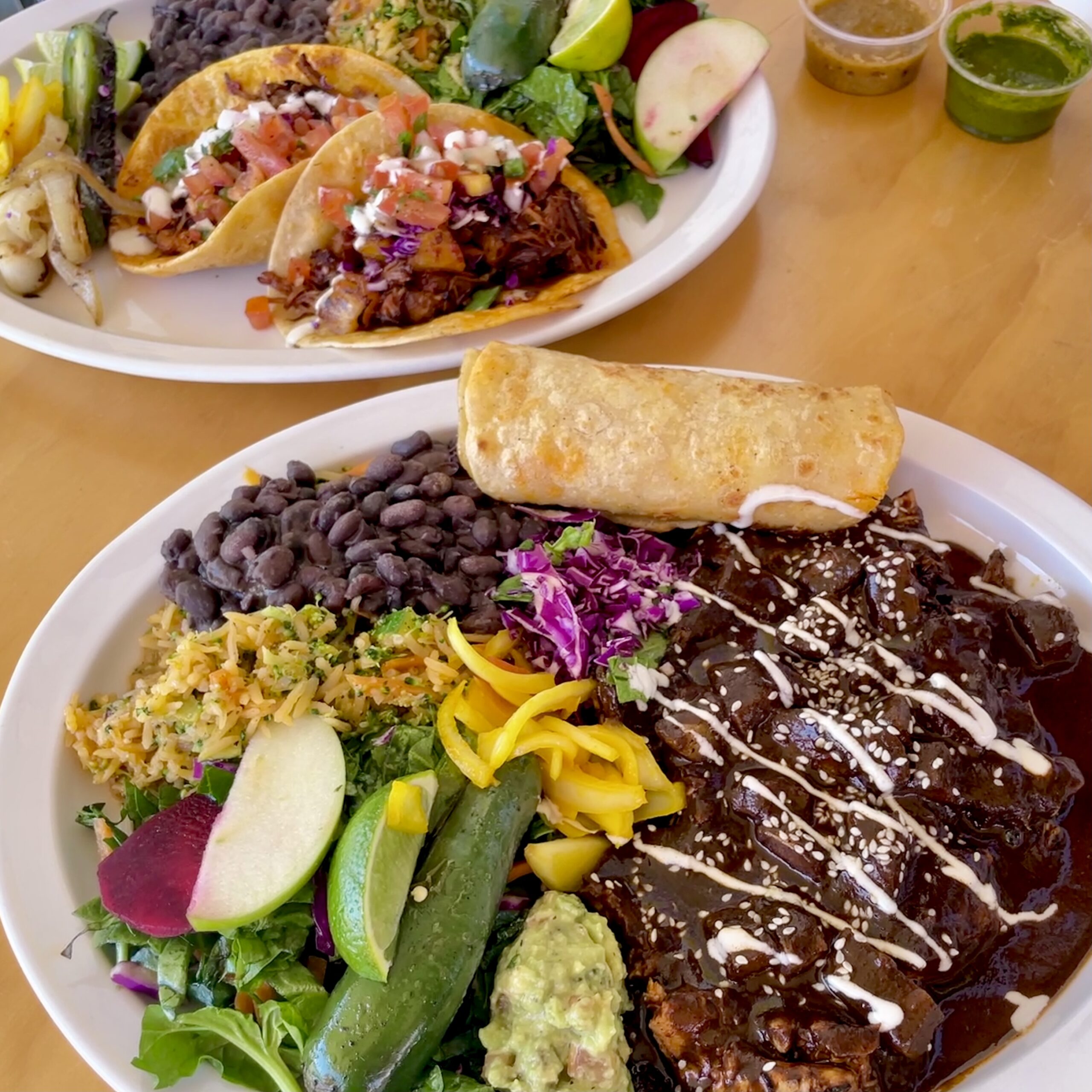 I feel the same authentic care after I have sat, after my food has arrived, then throughout my meal right up until I leave. This is a testament to owner-chef Wendy Garcia.  I do not know her personally but can feel the drive behind every aspect of her business.  This is hard grueling work and yet the result looks effortless and sings with harmony.  Chaiteria is the third in her current restaurant trilogy which includes the flagship vegan restaurant Turmerico.
La Chaiteria is this omnivores dream.  Being an omnivore means I love and appreciate all food.  So I am delighted by the vegan and the non-vegan menu alike!
Their Jackfruit el pastor tacos, drizzled in cashew crema, is so plate licking good, I would say it easily rivaled the authentic barbacoa…but oooh the barbacoa!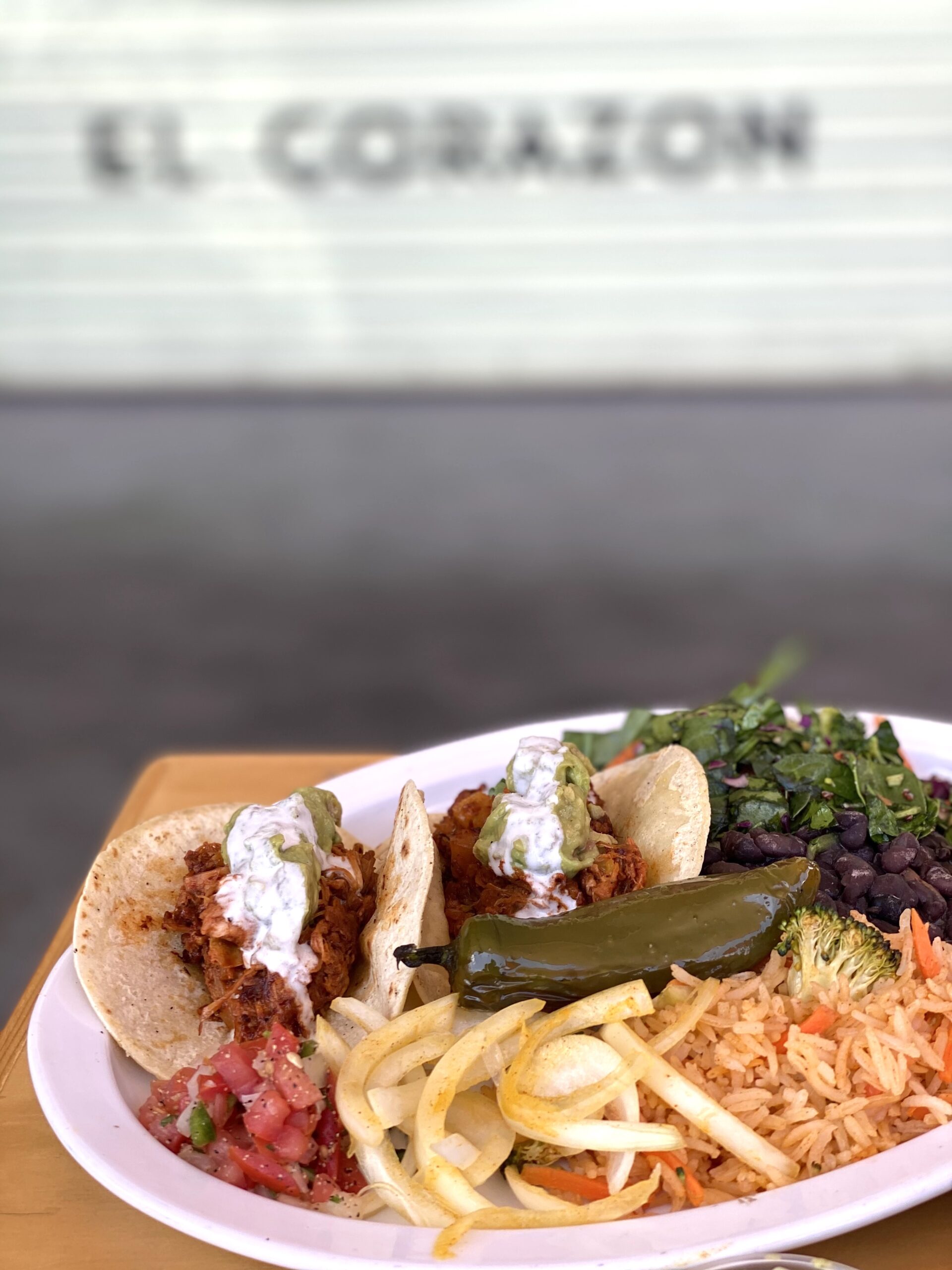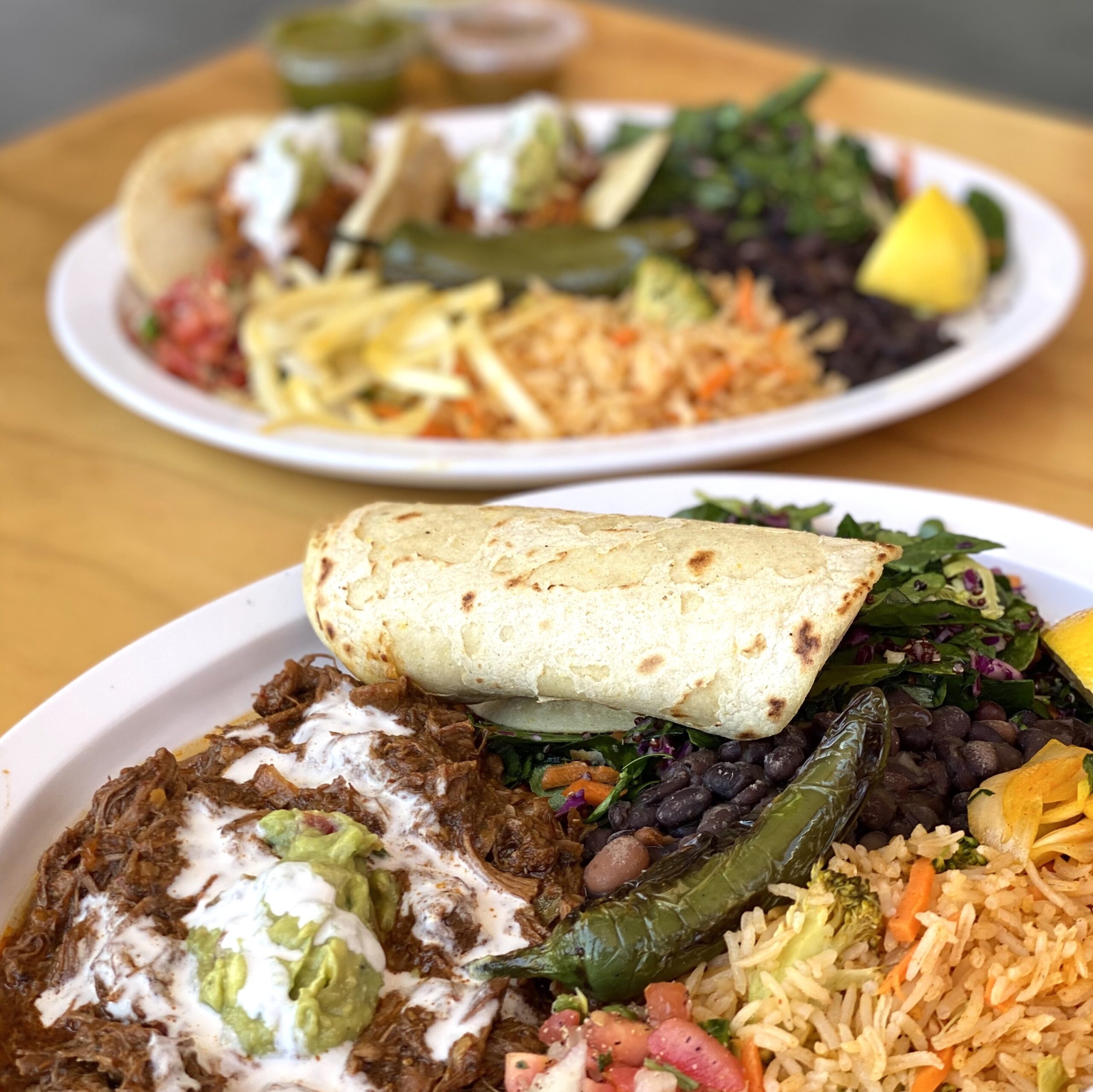 Each plate is super loaded with the freshest of veggies. The offerings rotate.  One day the salad will have broccoli the next sliced beet and apple.  The rice is chock full of carrots, onions & green veggies.  Sometimes there is delicious guacamole, sometimes grilled onions and jalapeños, always an opulent array.  Are those turmeric onions nestled alongside my mole? Yes, thank you!  Perfectly browned tortillas and a delicious trio of salsas just add to the excitement of the experience.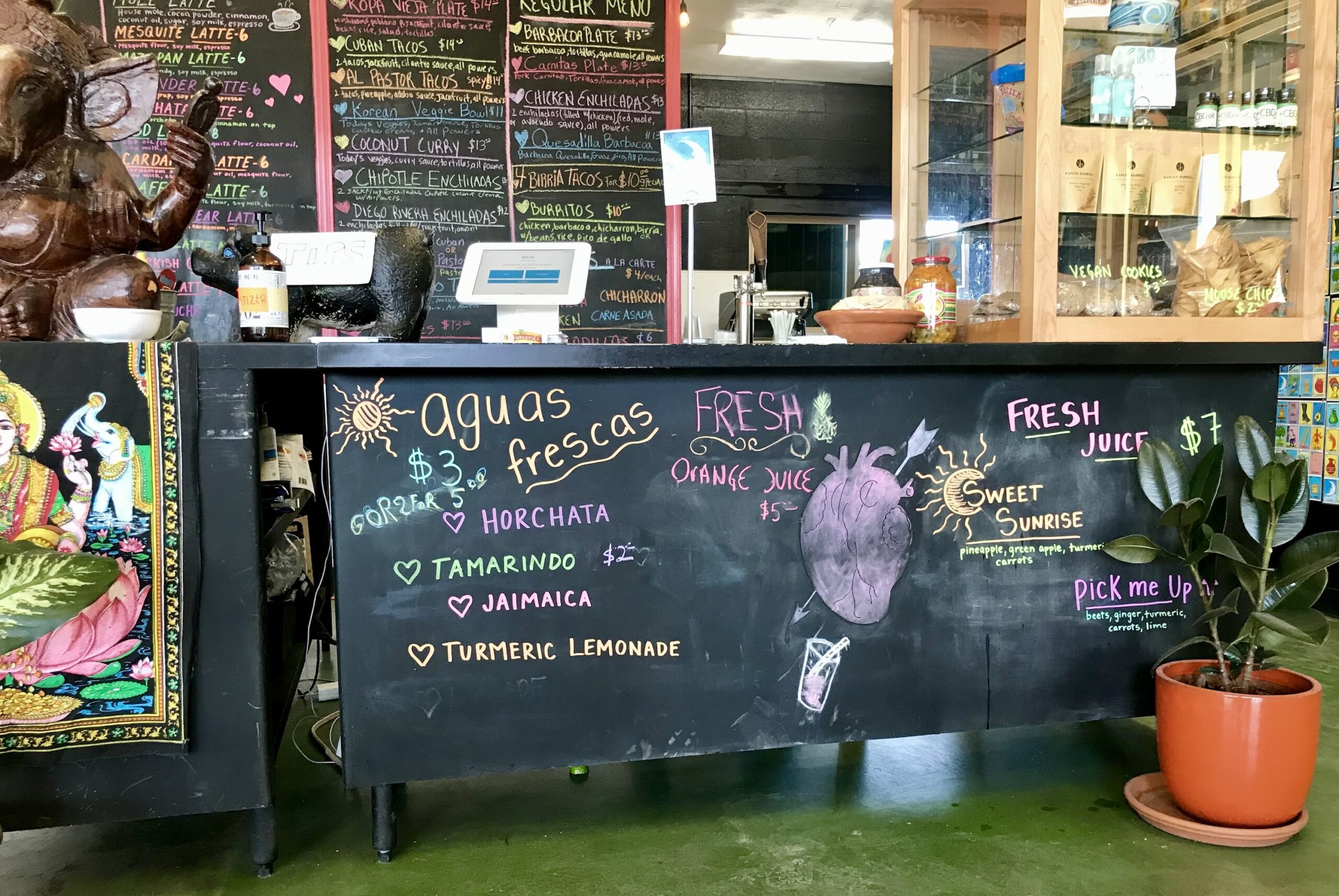 The accompanying drinks are also designed to feed body and soul.  Highlights for me – Turmeric Lemonade, the Sweet Sunrise and the Pick Me Up.  Granted – those are the only ones I have tried.
 I totally forgot to mention the full and expressive espresso bar, the school bus kitchen, the tranquil back patio, the charming catering truck and the evolving and rotating menus.
Whether you are on a solo date – with or without a decent book, meeting a friend, sitting with your love, girlie dating your mom or entertaining out of towners I recommend La Chaiteria.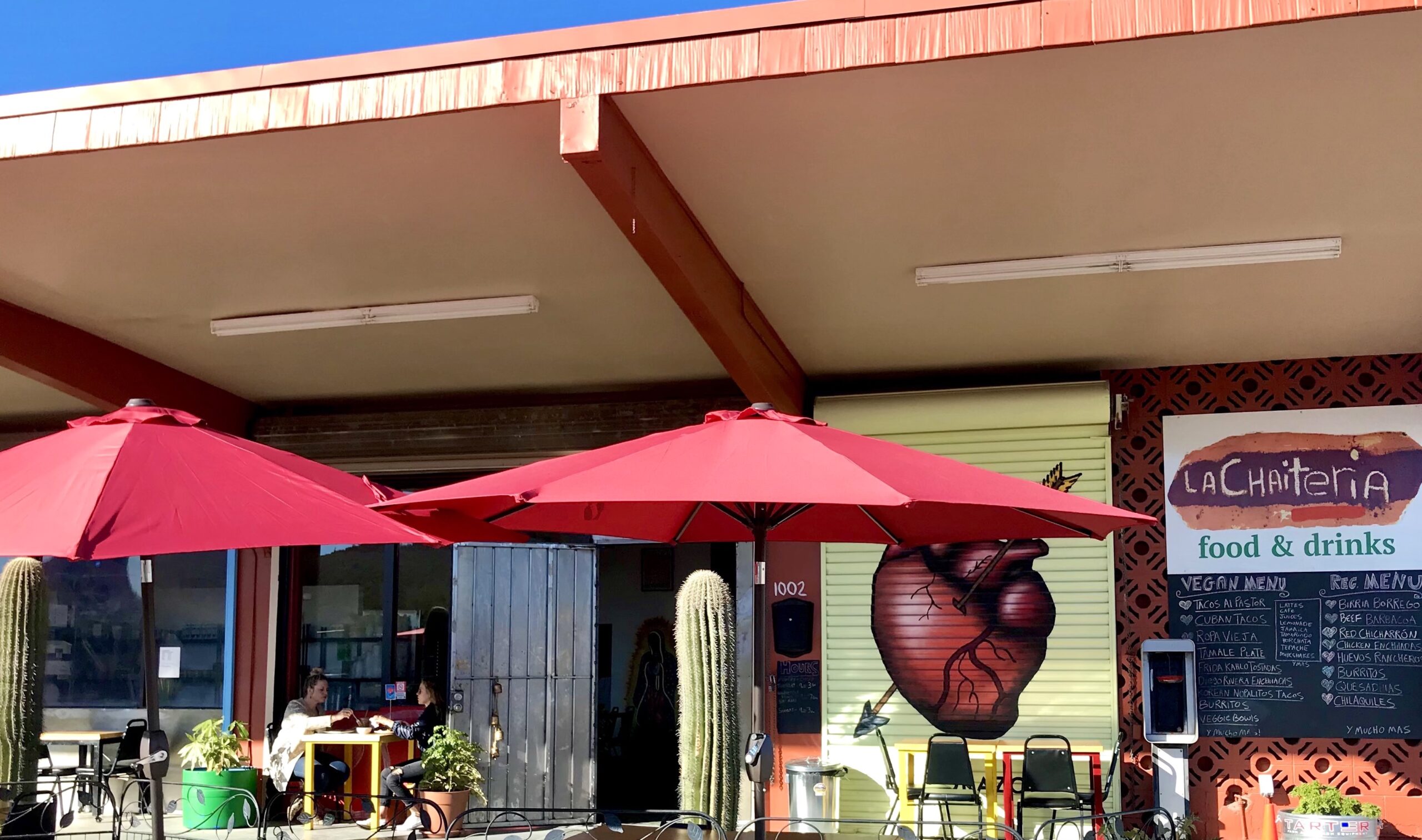 This charming transformed mini mart in the heart of Menlo Park always feels worth leaving home for, each and every time.  La Chaiteria is woman owned, it is part of our fabric, it is Tucson. https://www.lachaiteria.com/