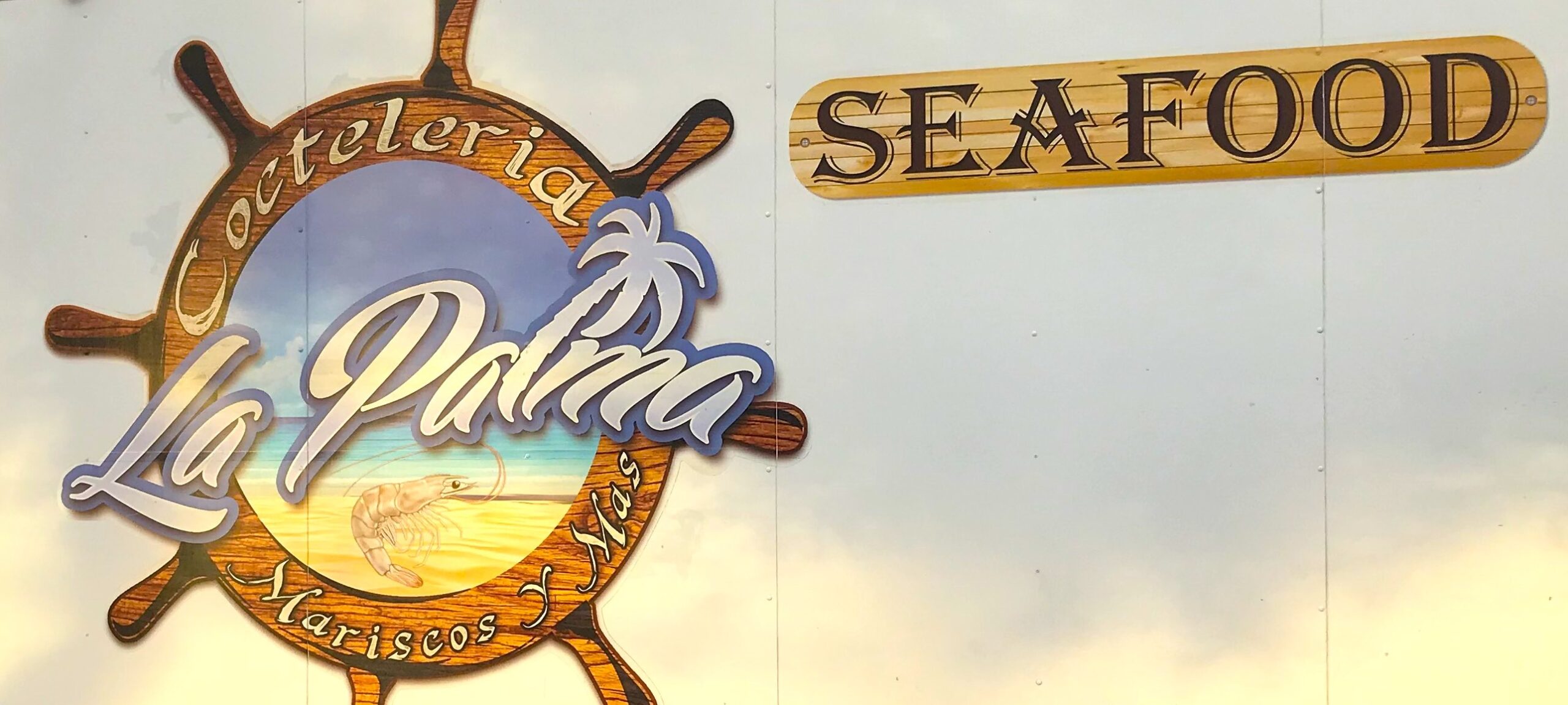 Why did I keep driving by this Sonoran seafood food truck? Was it because we are 380 miles from the Sea of Cortez deep in the landlocked desert of Tucson? Was it because it is located at a busy, noisy intersection that is a gateway to the I-10 freeway.  Was it because right across the street is one of my all time favorite Sonoran hotdog carts Ruiz Hot Dogs Los Chipilones, so that every time (every time) I approach that intersection I am wondering if I have any cash on me to get a hot dog, wondering if I should really be eating a hot dog, rationalizing that the hot dog ain't gonna eat itself… etc. So for literally years I was ignorant of my own backyard and was self deprived of the excellence that is Cocteleria La Palma Mariscos Y Mas.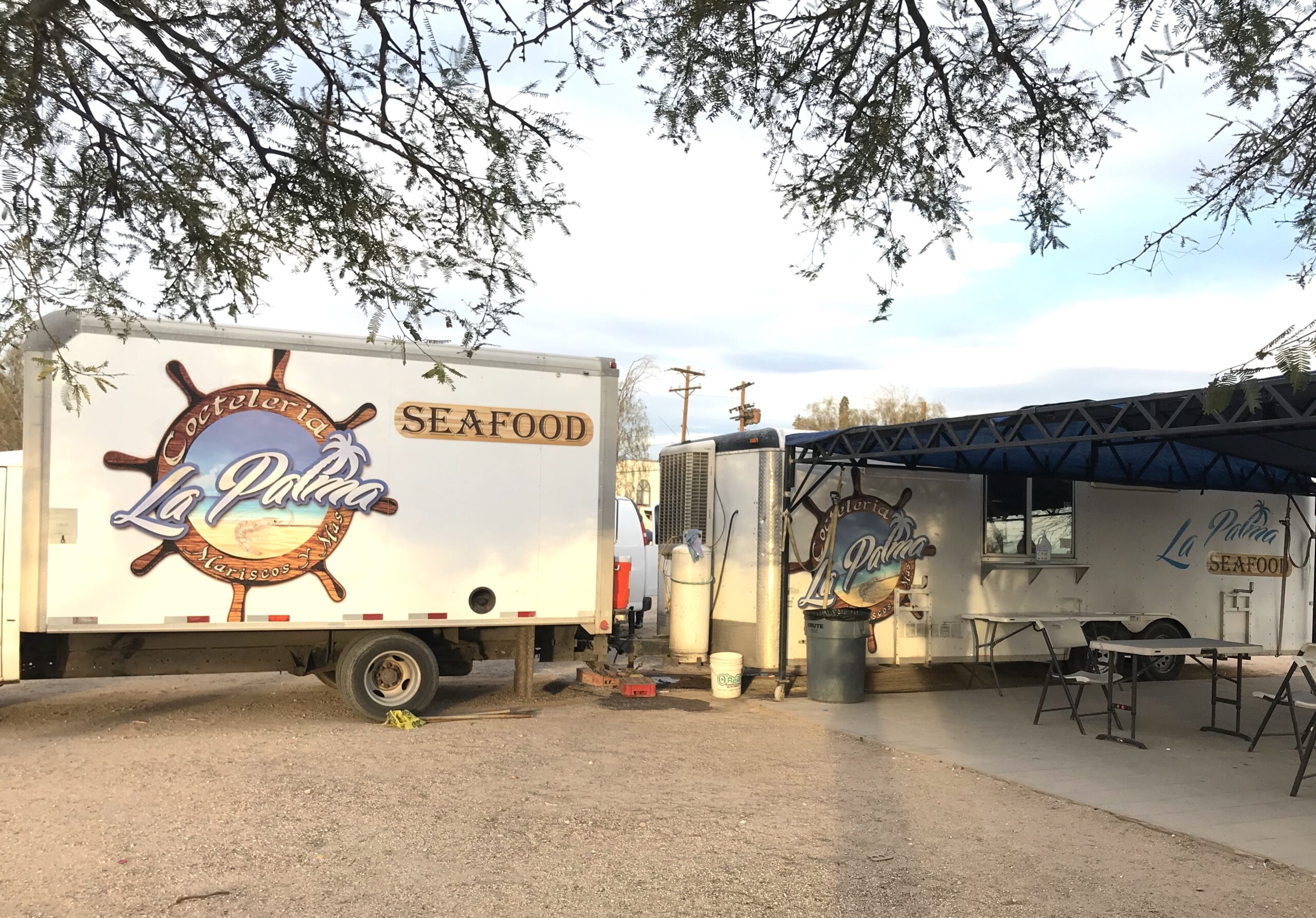 Anyone driving by will have to admit that it looks super cool and is totally decked out as far as corner dirt lot food trucks go. They have a really styling truck & a large permanent concrete pad to set up the tables. They rig a good shade covering each day to keep us safe from our sun. This care and attention is wonderful, but what is really wonderful is the food!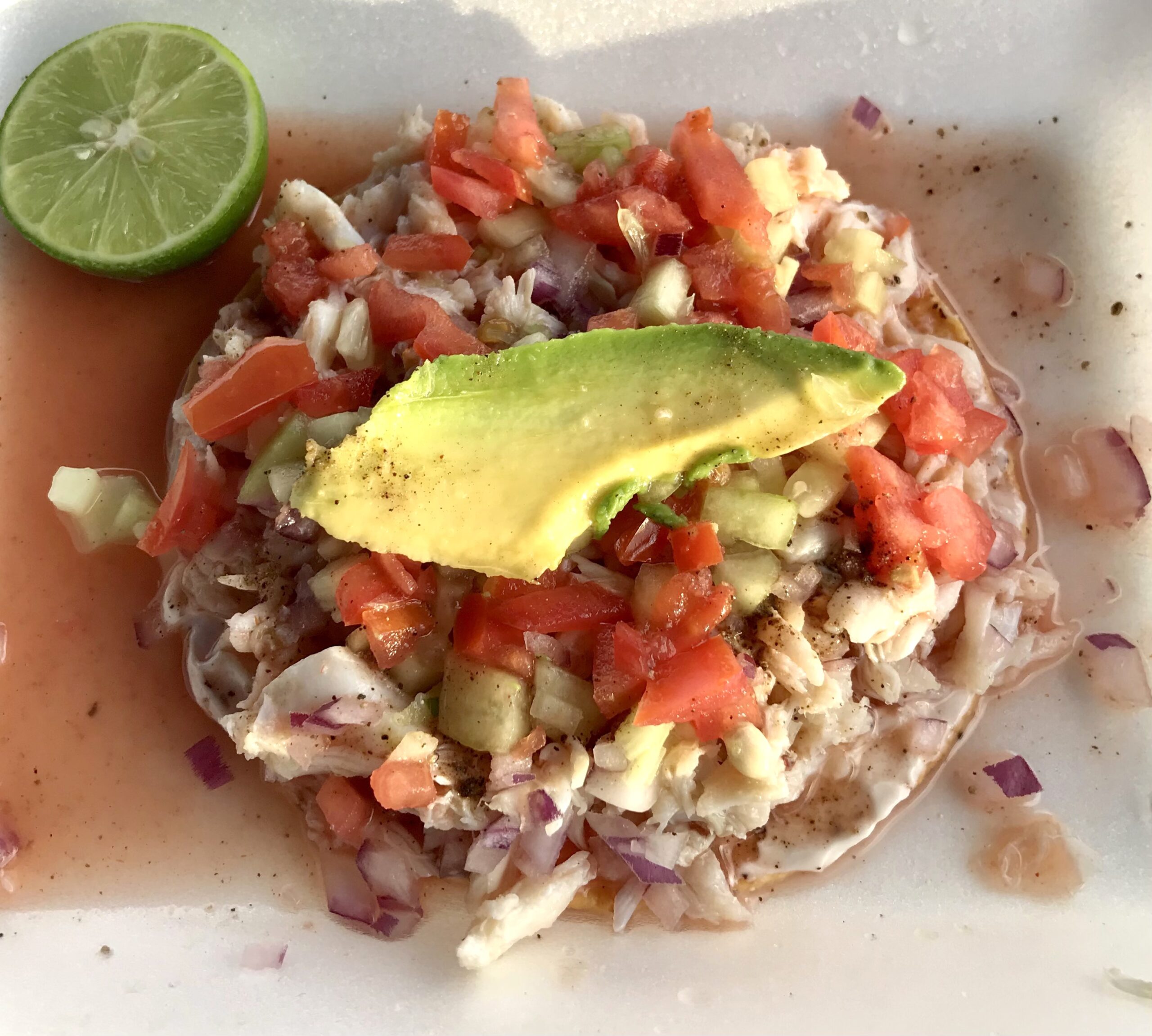 The tostada de jaiba is sublime. I know you think I am exaggerating, but I am not. Really. Every time I eat it I am overcome with how perfect it is. As with all of the offerings here, it is as fresh as fresh can be. I don't ask how because I don't want any delusions I have shattered. I imagine the crabs hitchhike each night from the sea and are waiting patiently each morning to be dropped silently into the boil. Shhh, nighty night crabbies.
Las Palmas opened 7 years ago and is lovingly owned and operated by Esther Romero, Mario Romero and Eddie Romero. You can taste the love this family puts into the slow cooked complex seafood broth of the caldos, the citrus forward brightness of the ceviches, in the homemade lemonade and horchata and in the enthusiasm and patience they show when asked questions or for suggestions.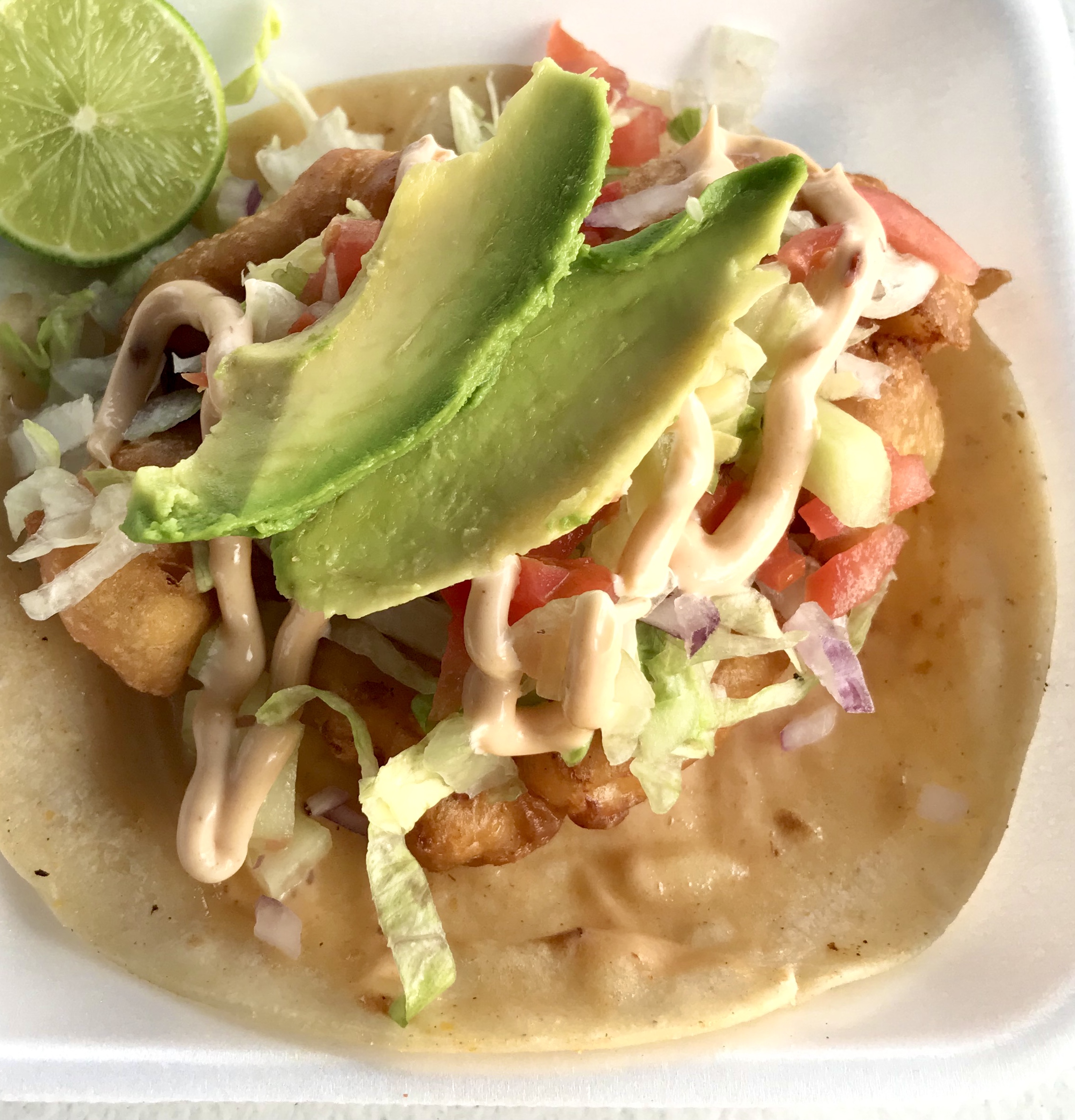 I'm not going to spend a lot of time in these here posts intimately describing food. I love food, I live for it in the way that I think about it most of the time. If I am practicing yoga or hiking I am really just thinking about food and making up recipes. I lay in bed thinking about food, leafing through cookbooks and I spend my days playing restaurant…and even I can never make my way through even one food article. Ugh.
My goal is to get you to put it in your mouth. To help you find a groove bisecting your rut. A different path to support our town and bolster our Mom and Pops.
Do yourself a favor and visit Cocteleria La Palma Mariscos Y Mas. They are a part of our fabric. They are a family business. They are Tucson.
You can find Cocteleria La Palma Mariscos Y Mas at 1143 South 6th Ave., Tucson, Arizona